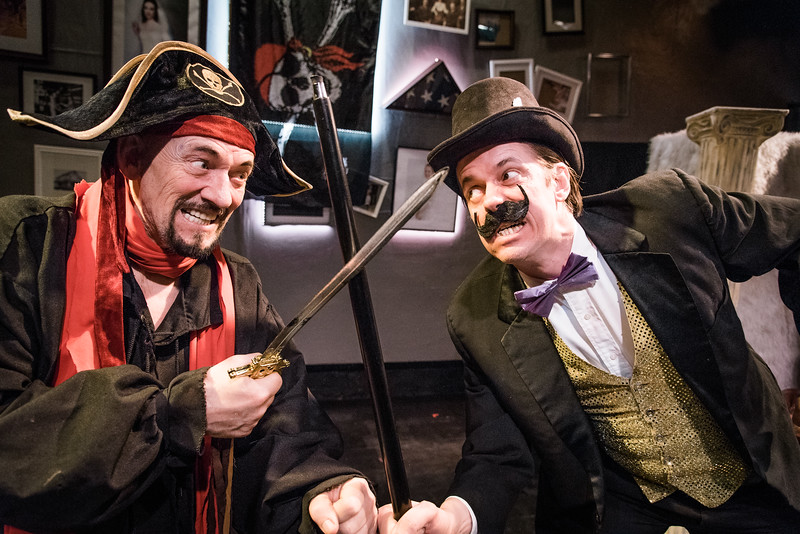 Pirate Pete's Parrot
Climb on board and get ready for adventure at The Secret Theatre's longest-running children's musical in Queens: Pirate Pete's Parrot. Our melodic medley of misfits promises music, mischief, and a boatload of laughs for both children and adults.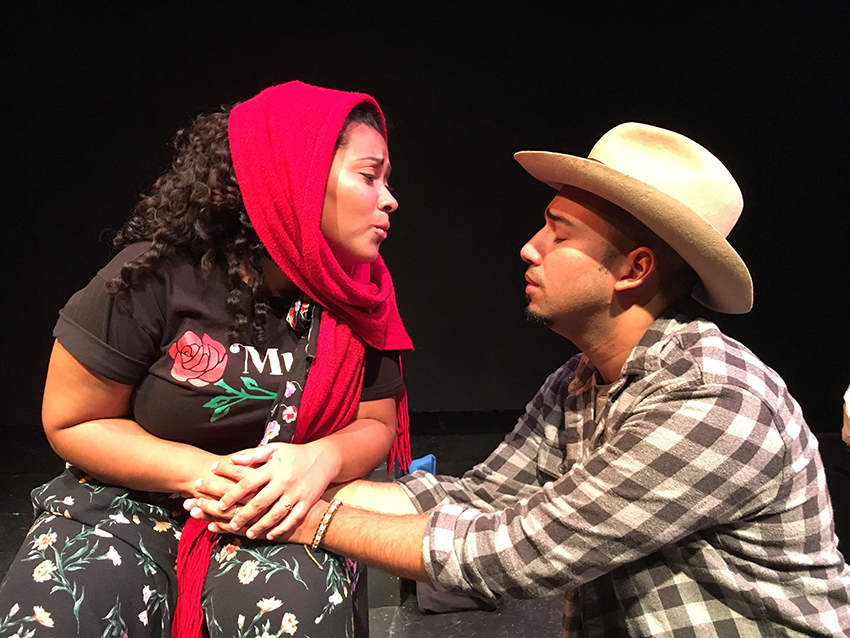 Act One:One Act Festival 2020
The Act One: One Act Festival is a series of self-produced short plays competing for different cash prizes. Audience votes after each performance to determine the Finalists.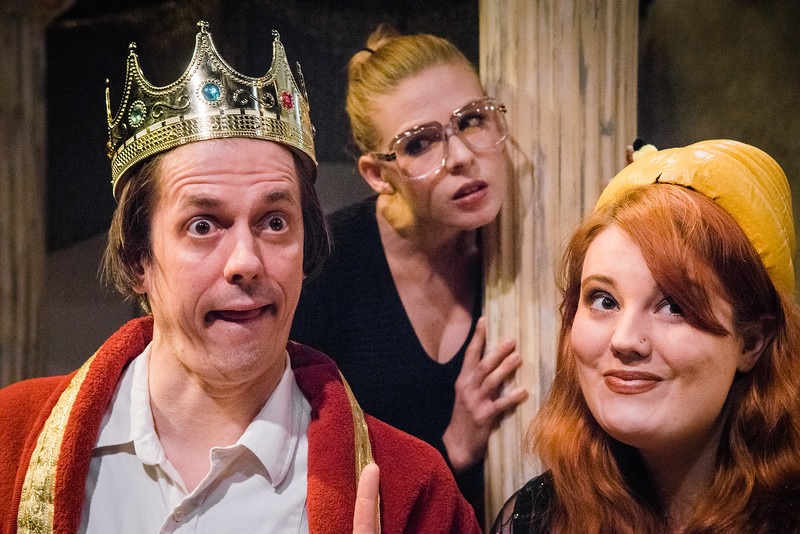 Princess Particular
What will Princess Particular do today?
Imagine what it's like to be a princess, then decide you want to do something "different".
PRINCESS PARTICULAR KNOWS!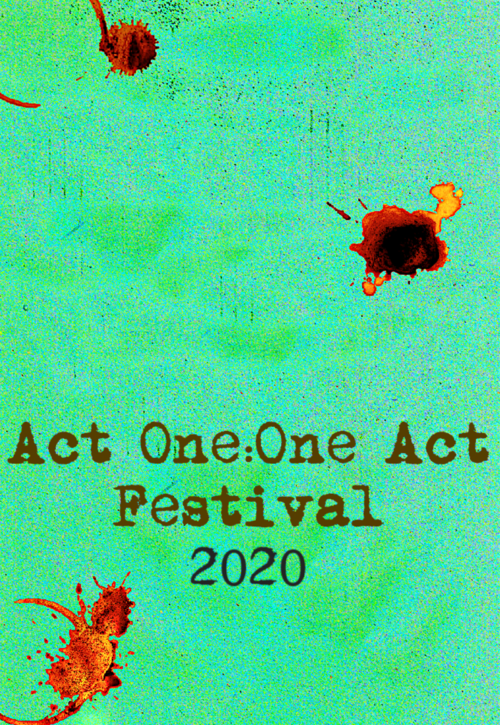 The Secret Theatre Presents:
Act One: One Act Fest. 2020
January 25th - March 4th, 2020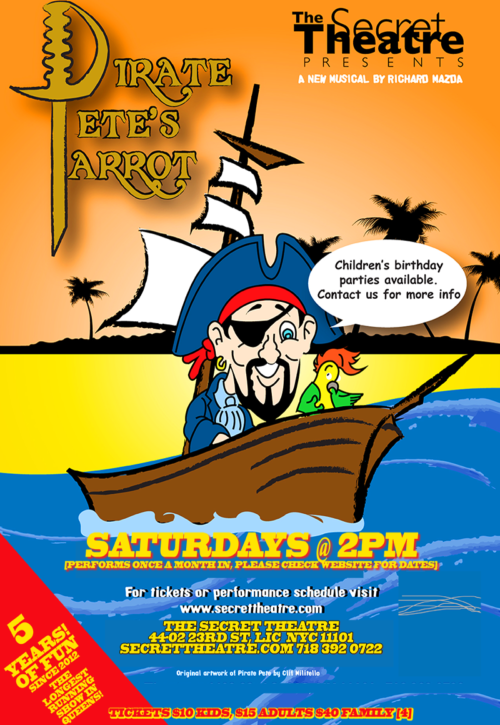 The Secret Theatre Presents: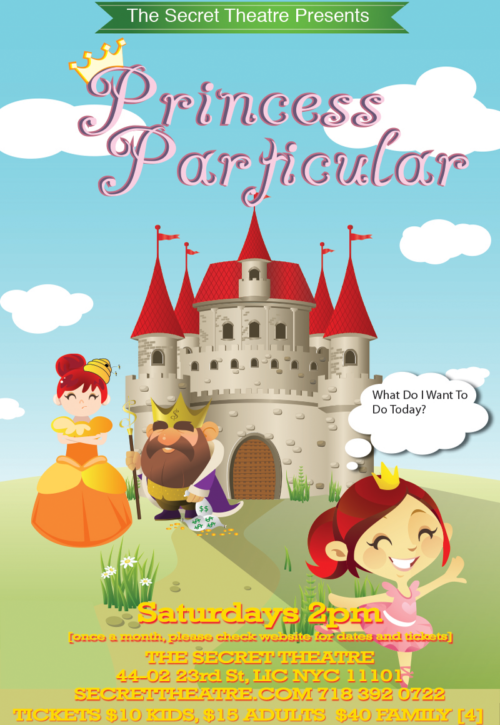 The Secret Theatre Presents:
Now Running: STA Spring / Summer Semester 2020
LAST CHANCE TO REGISTER IS BEFORE MARCH 2020.
Now Running: February 1st – June 21st, 2020

Don't forget to Register for upcoming Spring / Summer Semester classes 2020 at The Secret Theatre Academy. We've been providing classes for the LIC community since 2012 for ages 6-17 years old.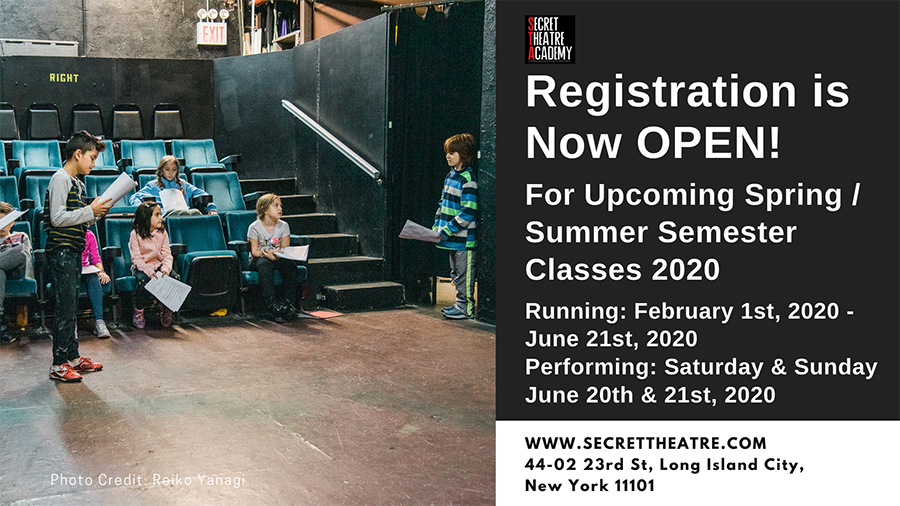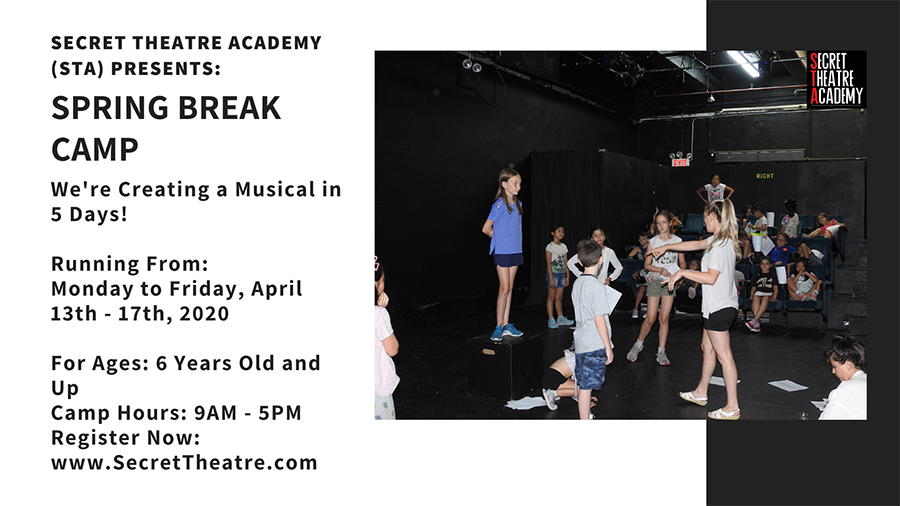 Spring Break Camp 2020 - Online Registration is Now Open
Upcoming Camp Will Run: April 13th – 17th, 2020
During the Spring Break Camp, students will learn a musical in 5 days and then perform it on Friday, April 17th, 2020 @ 2:00 PM in The Secret Theatre. Taught by professional and experienced teachers / performers.
The theatre is in the heart of Long Island City and it is located near Long Island City Art Center, Moma's PS1, Silvercup Studios, and The Citibank Tower at Courthouse Square. We are in the heart of the creative and evolving community of Long Island City, which is home to many artists of all disciplines, new residential high rises, and many types of restaurants/cafes and hotels.
Stay connected with The Secret Theatre!
Stay connected with us on social media to get informed with latest news
and upcoming events related to The Secret Theatre.