The Secret Theatre has hosted plays, musicals, dance, music, opera, film, classes, rehearsals, art openings, parties, avant-garde, and more.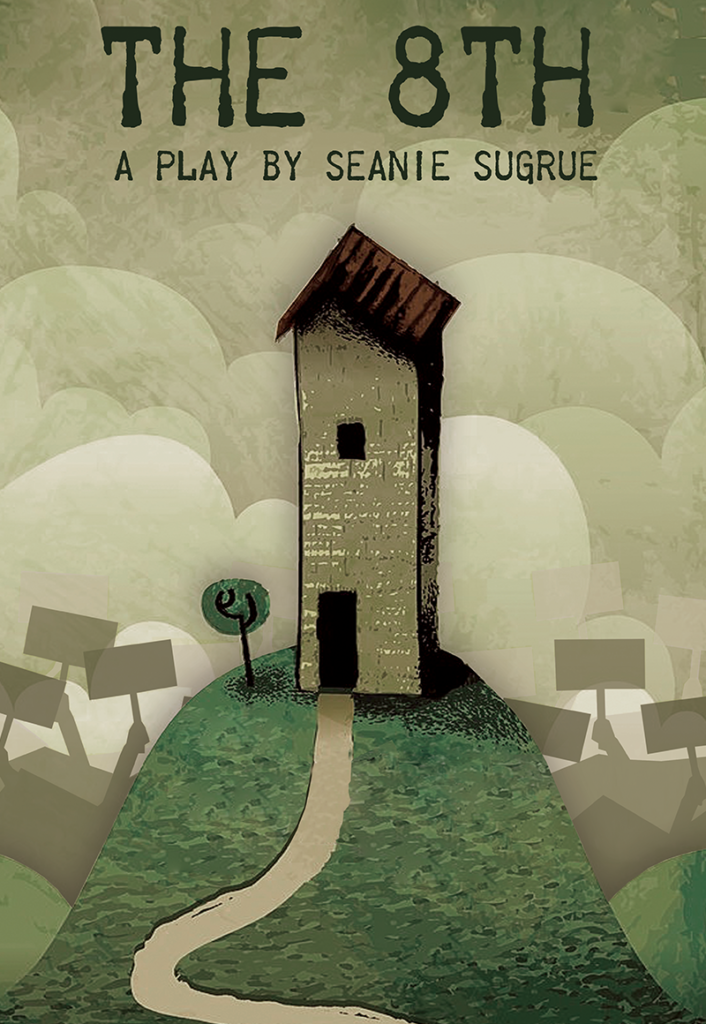 Running From: January 7th – 18th, 2020
Produced by: Locked in the Attic Productions in association with Five OHM Productions and The Secret Theatre.
Description: A year after the death of their father, Saoirse and Tomas return home for his one-year anniversary mass. The family still deep in grief continue to argue over the suspicious manner in how Dennis died. While tensions rise inside the house, outside the people of Ireland are equally divided as they prepare to vote on whether to repeal the eighth amendment and legalize abortion in the most contentious social issue Ireland has seen since its independence.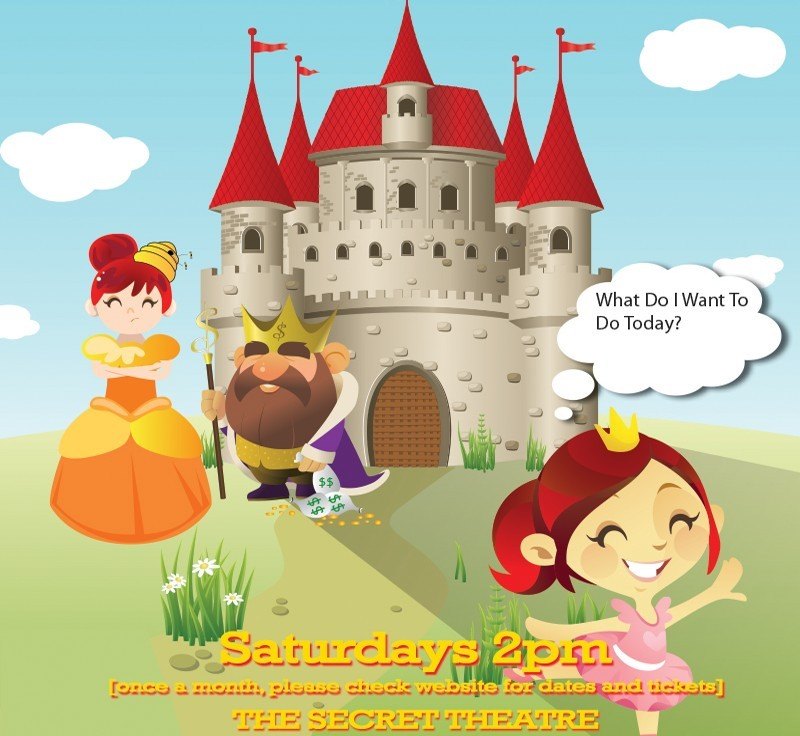 Performing: October 15th, 2022
Produced by: The Secret Theatre
Description: What will Princess Particular do today?
Imagine what it's like to be a princess, then decide you want to do something "different".
PRINCESS PARTICULAR KNOWS!
Princess Particular is off her rocker; all she can think about is her latest scheme to become a ballerina. Her Mom and Dad, King Loads-a-dough and Queen Patience, want her to focus on her princessly duties. Luckily, her maids, Chancellor, and Lady-in-Waiting are on hand to help make her dream come true. Join our perky palace-goers each month for pliés, pastries, and "toe food"!
Audience interaction. Photo opportunity after the performance with the actors. Feel free to dress up in costume!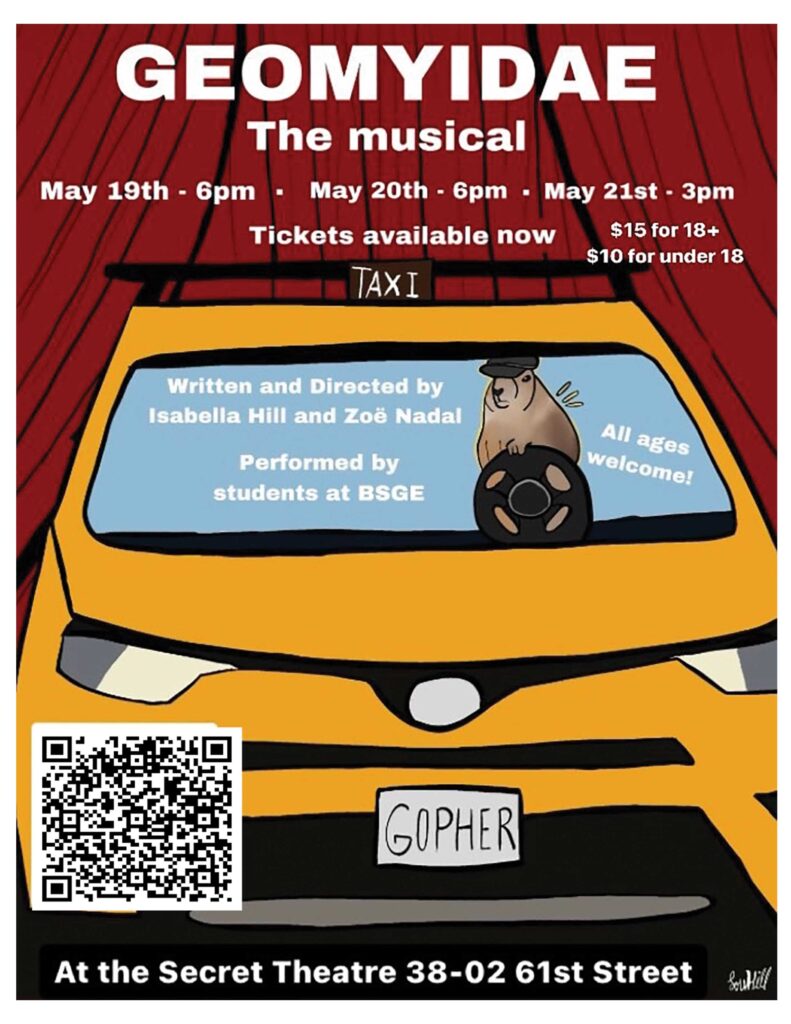 Event Name: GEOMYIDAE! The Musical
Written and Directed By: Zoë Nadal and Isabella Hill 
Performed By: Student at BSGE
Description: We welcome you to GEOMYIDAE! – BSGE's 2023 school musical! Topher, a Gopher from Astoria, Queens, has dreams of working for a chauffeur business. Unfortunately, rodent drivers aren't very common. He decides to apply for a job at a business owned by Ms. Taxi. Will Topher get the job? Will his dreams come true? And can he even reach the pedals??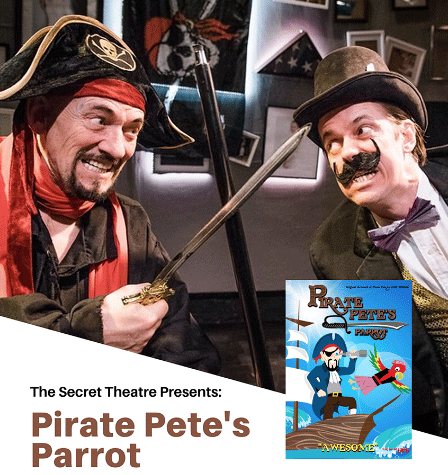 Performing: November 26th, 2022
Produced by: The Secret Theatre 
Description: Pirate Pete is a lovable rogue on a mission: to find his beloved runaway parrot Polly (who prefers pancakes to boring old birdseed), to find his buried treasure, and to pay the rent to Baron Big-Butt. Says writer and star Richard Mazda, "The show is so much fun to do. One of my favorite things is seeing the parents enjoy it as much as the kids." Indeed, children and adults will find a lot to love in this quirky production filled with memorable characters!
Audience interaction. Photo opportunity after the performance with the actors. Feel free to dress up in costume!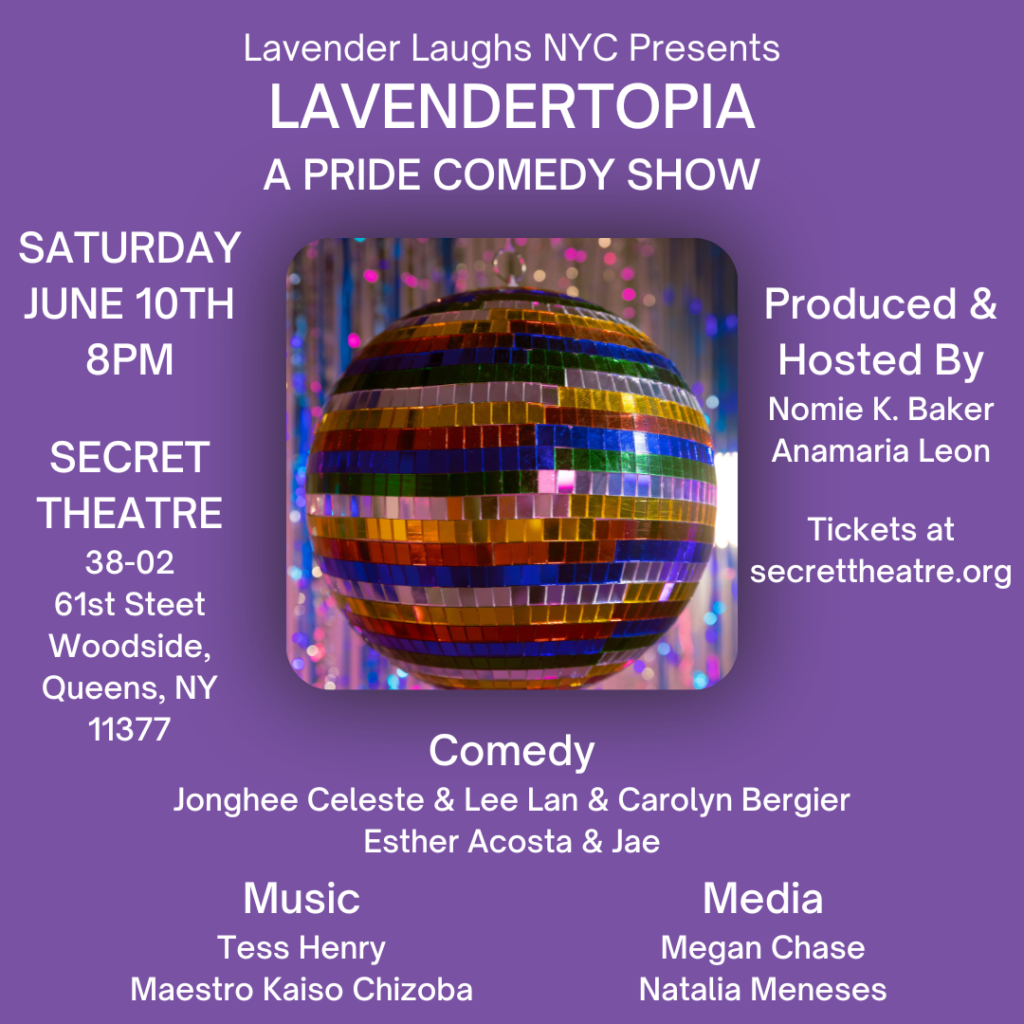 Event Name: Lavendertopia: A Pride Comedy Show
Description: Celebrate Pride with Lavender Laughs at The Secret Theatre! The finest Queens artists will play the violin, sing their hearts out, and of course, tell some jokes! 
Stay connected with The Secret Theatre!
Stay connected with us on social media to get informed with latest news
and upcoming events related to The Secret Theatre.