The Secret Theatre has hosted plays, musicals, dance, music, opera, film, classes, rehearsals, art openings, parties, avant-garde, and more.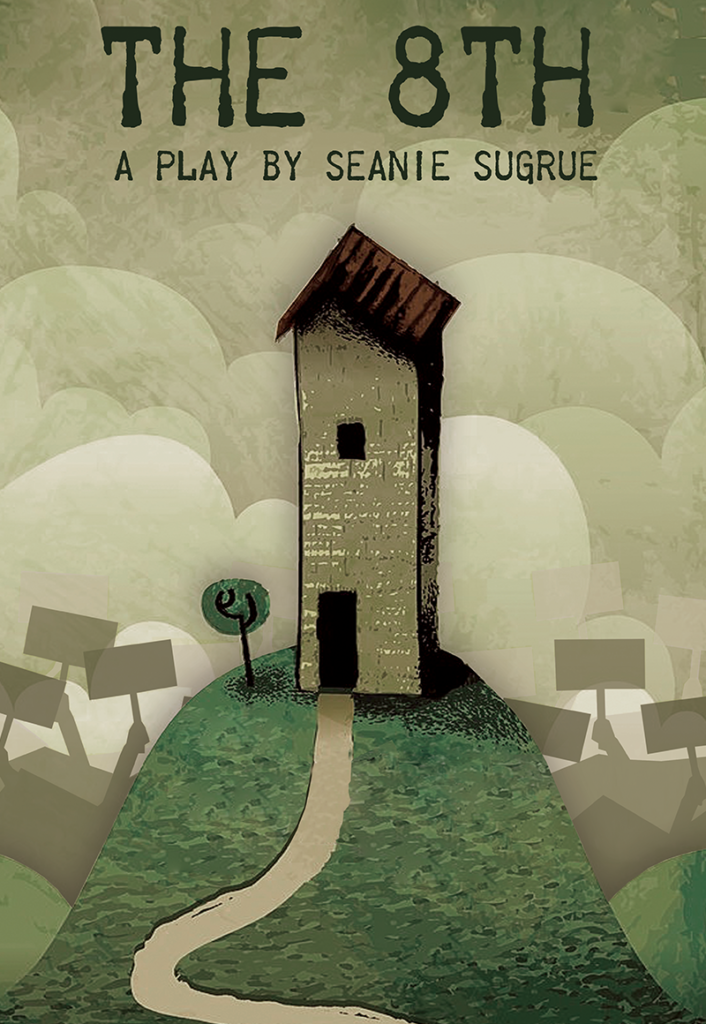 Running From: January 7th – 18th, 2020
Produced by: Locked in the Attic Productions in association with Five OHM Productions and The Secret Theatre.
Description: A year after the death of their father, Saoirse and Tomas return home for his one-year anniversary mass. The family still deep in grief continue to argue over the suspicious manner in how Dennis died. While tensions rise inside the house, outside the people of Ireland are equally divided as they prepare to vote on whether to repeal the eighth amendment and legalize abortion in the most contentious social issue Ireland has seen since its independence.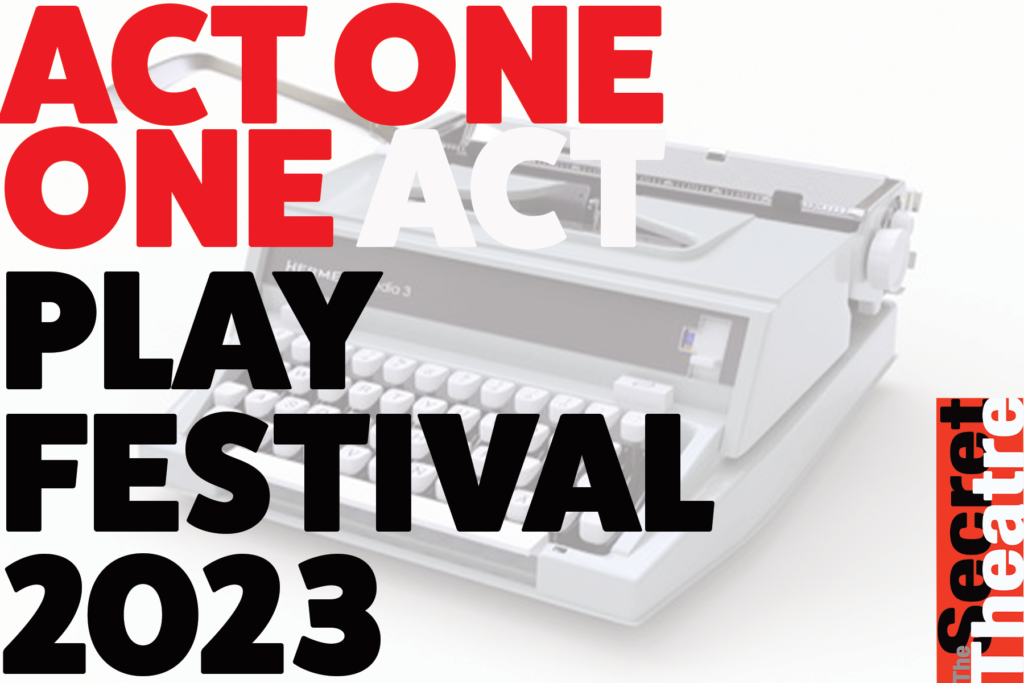 Act One One Act Festival 2023
Running: July 18th – August 19th, 2023
Semi-Final 'A' August 16th, Semi-Final 'B' August 17th
Grand Final + Award Party August 19th, 2023
The Secret Theatre and Richard Mazda are proud to announce the Act One: One Act Festival which launches Tuesday, July 18th, 2023, at The Secret Theatre 38-02 61 St, Woodside, NY  11377.
Tickets are on sale for $15 – $23 advance/$25 Door on Ticket Source.com  secrettheatre.com
The festival Curator, Playwright/Director, Brian Leahy Doyle, has sorted through 130 individual plays of which roughly a third have now been corralled into 7 groups featuring 8 plays
The 7 programs of 8 plays all get 4 separate performances in a competition-style festival where the audience votes for all of the plays that they see in ranked choice voting then at the end of the initial month of heats, we then take the top 2 plays from each program that progress to the 2 semi-finals in 2 groups of 8 plays, and then the final 8 plays move to the Grand Final. At the final, the Audience is joined by two professional judges, and the voting is expanded to include two nongendered Best Actor and Best Director Awards.
The winning Play, Actor, Actress, and Director win cash Prizes and a small trophy at the Grand Final on August 19th. This event usually sells out and features our free after-party/BBQ for audience and actors, while votes are counted, this is followed by a fun award ceremony.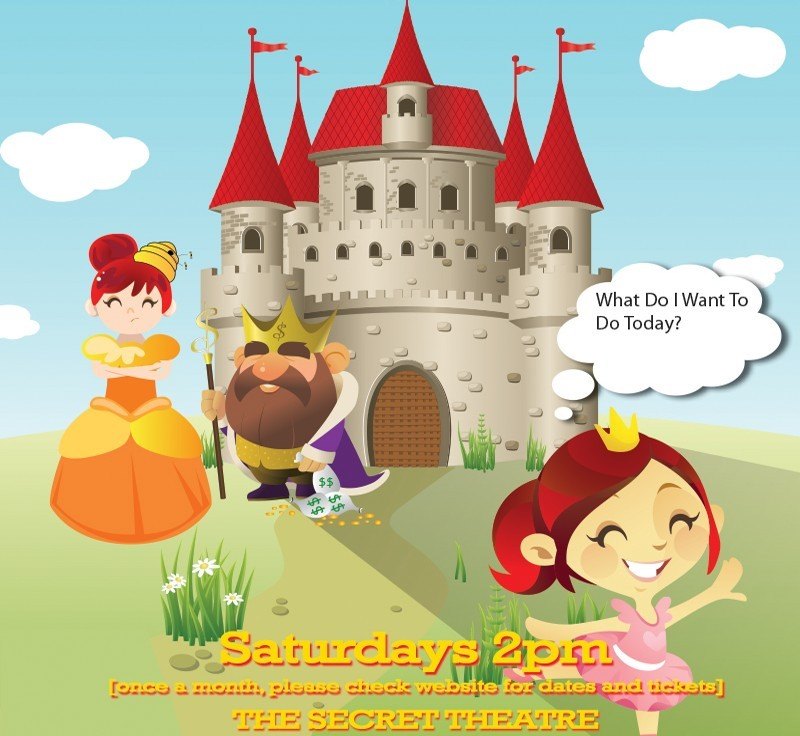 Performing: Coming Soon 
Produced by: The Secret Theatre
Description: What will Princess Particular do today?
Imagine what it's like to be a princess, then decide you want to do something "different".
PRINCESS PARTICULAR KNOWS! 
Princess Particular is off her rocker; all she can think about is her latest scheme to become a ballerina. Her Mom and Dad, King Loads-a-dough and Queen Patience, want her to focus on her princessly duties. Luckily, her maids, Chancellor, and Lady-in-Waiting are on hand to help make her dream come true. Join our perky palace-goers each month for pliés, pastries, and "toe food"!
Audience interaction. Photo opportunity after the performance with the actors. Feel free to dress up in costume!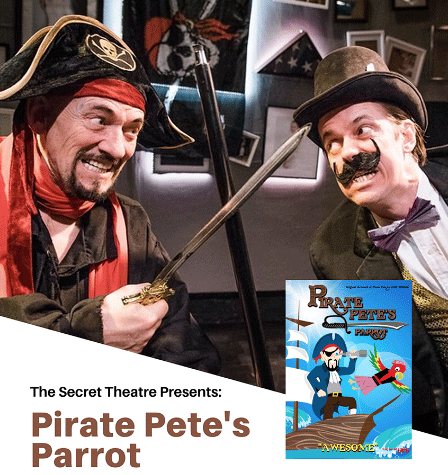 Performing: Coming Soon
Produced by: The Secret Theatre 
Description: Pirate Pete is a lovable rogue on a mission: to find his beloved runaway parrot Polly (who prefers pancakes to boring old birdseed), to find his buried treasure, and to pay the rent to Baron Big-Butt. Says writer and star Richard Mazda, "The show is so much fun to do. One of my favorite things is seeing the parents enjoy it as much as the kids." Indeed, children and adults will find a lot to love in this quirky production filled with memorable characters!
Audience interaction. Photo opportunity after the performance with the actors. Feel free to dress up in costume!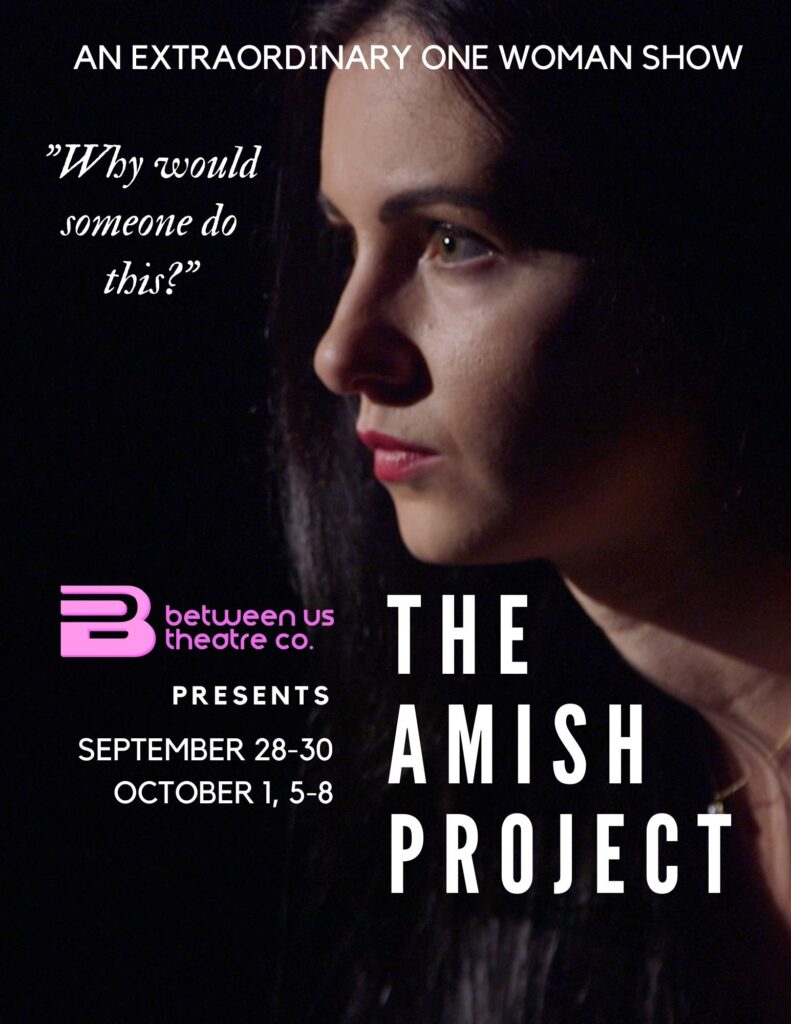 Directed by Dominika Zawada
Starring Annie Kefalas in the One-Women show
Written by Jessica Dickey, investigates the path to forgiveness the Amish way after an unimaginable catastrophe that took place in the Nickle Mine Schoolhouse in 2006. The original run was first produced at the New York International Fringe Festival on August 8th, 2008 in the Player Loft.
For more info go to https://www.betweenustheatreco.org/shows/
Stay connected with The Secret Theatre!
Stay connected with us on social media to get informed with latest news
and upcoming events related to The Secret Theatre.