Act One:One Act Festival 2020 - Program A
Performing:
Saturday, January 25th, 2020 @ 7PM
Sunday, February 2th, 2020 @ 3PM
Wednesday, February 12th, 2020 @ 7PM
Thursday, February 20th @ 7PM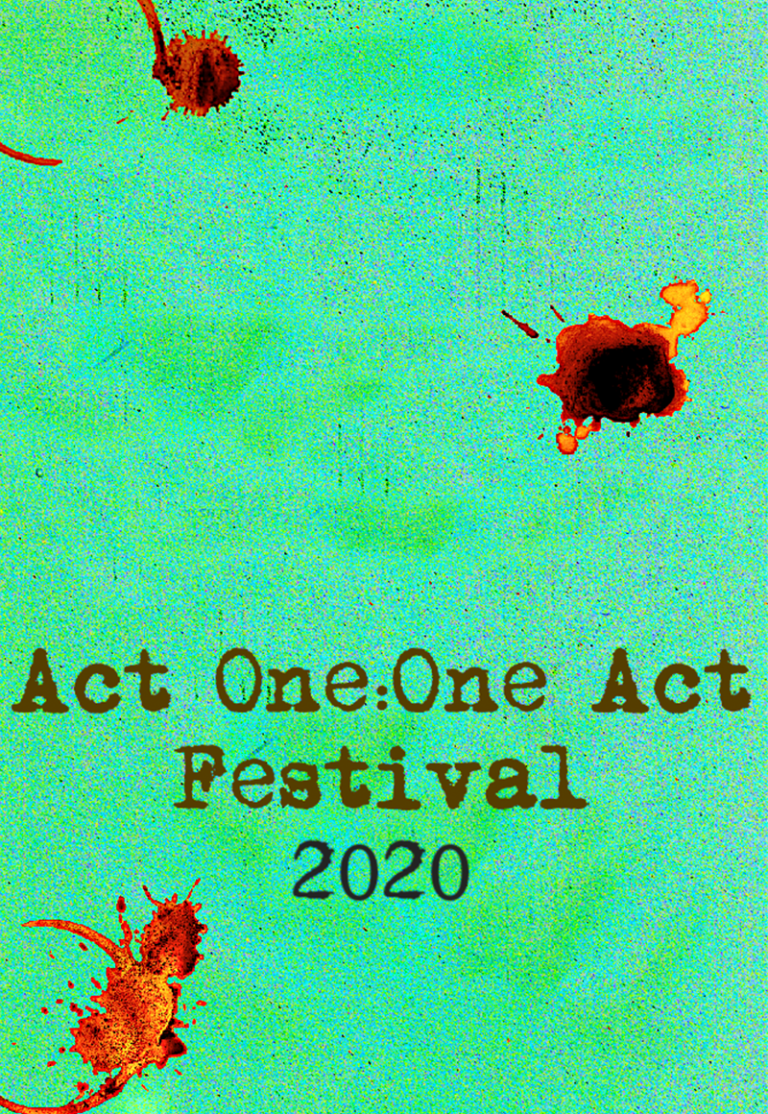 Snow Globe by James C. Meyer
Directed by James C. Meyer
Duration: 18 Mins.
Description: Carol's musician boyfriend abandons her for big dreams out West, only to attempt a reunion years later…with a shock waiting for him.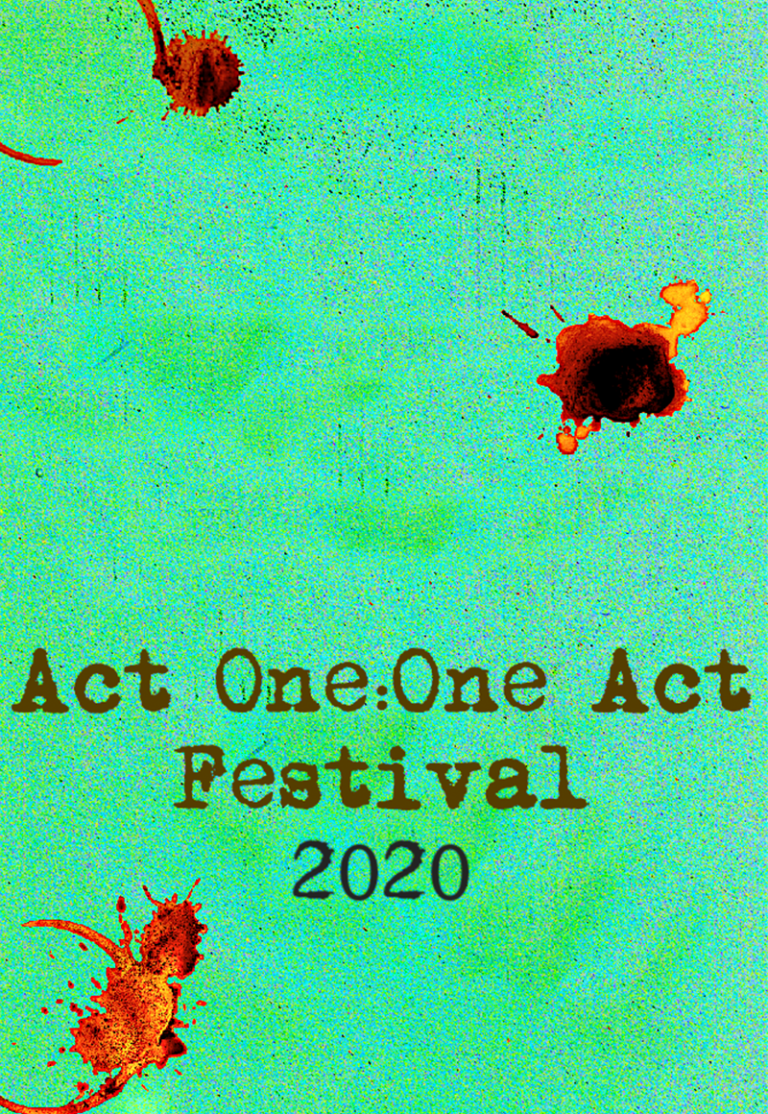 a/in/the/of by Audrey Lang
Directed by Carin Jennie Estey
Duration: 13 Mins.
Description: Two sisters discover how strained their relationship really is during a bookstore visit before their graduations.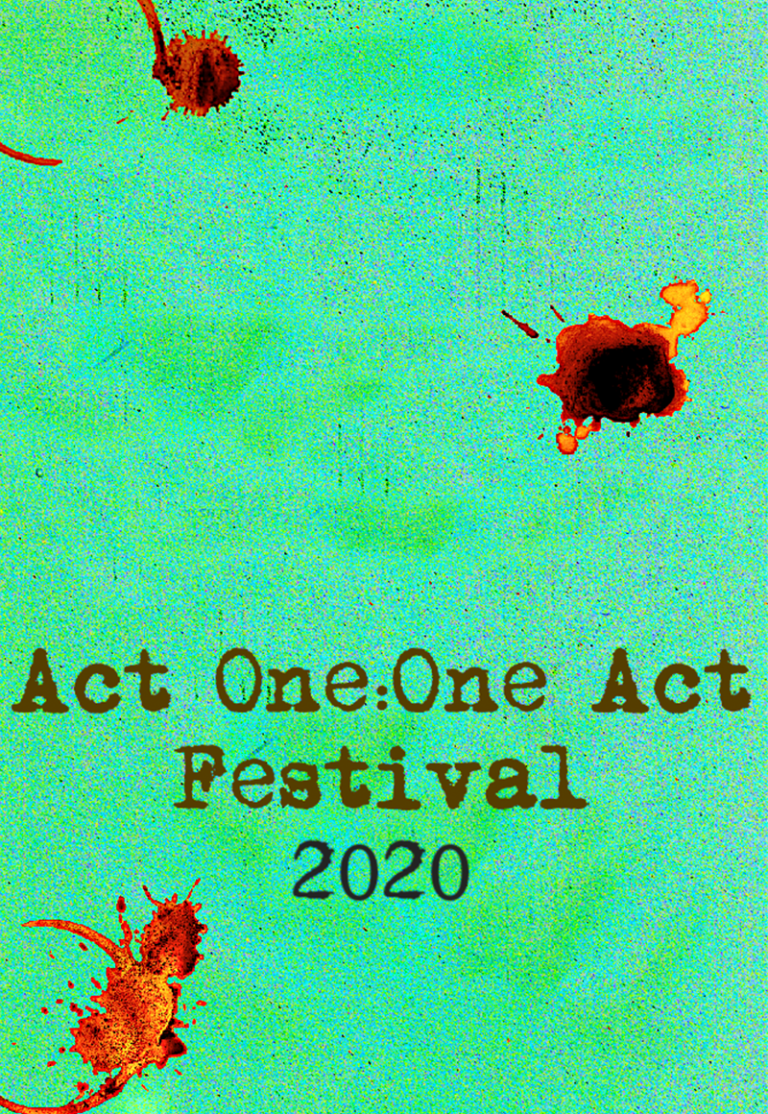 Wee Annie's Hold by David Adam Gill
Directed by John Peña Griswold
Duration: 15 Mins.
Description: Legend has it that "Wee Annie" bricks herself into her chamber unless she finds another to take her place. Will a self-absorbed actress be the one?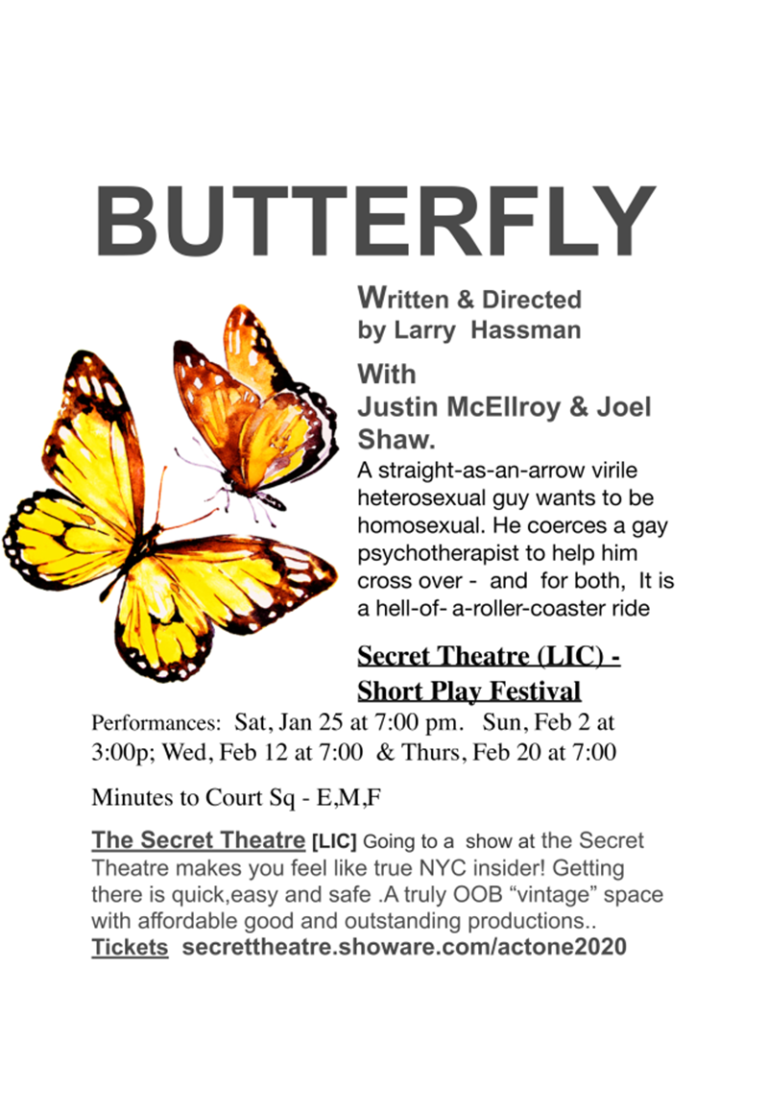 Butterfly by Larry Hassman
Directed by Larry Hassman
Duration: 17 Mins.
Description: A desperate straight man demands a psychotherapist help him to become homosexual.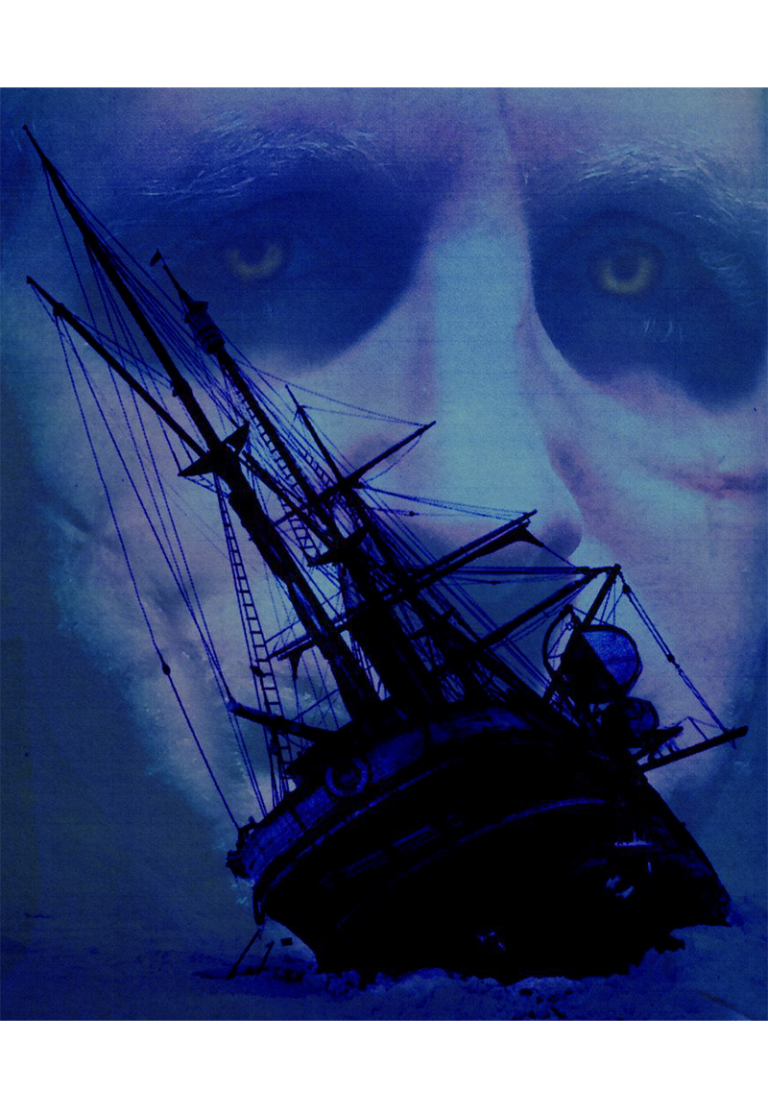 Monster's Lament by Greg O. Bodine
Directed by DeLisa M. White
Duration: 10 Mins.
Description: A seafaring Arctic explorer discovers a darkened 'form' aboard his ship, hanging over the remains of its creator, and must now choose between honor-bound vengeance and compassion. Adapted from Mary Shelley's Frankenstein.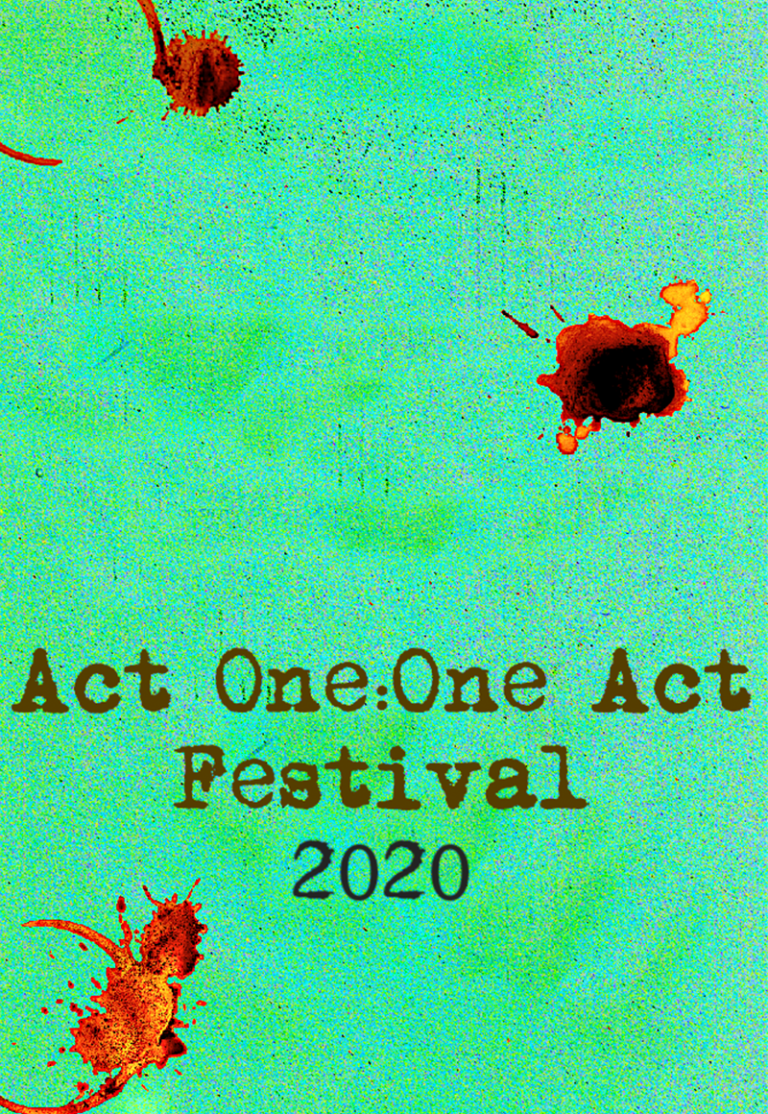 Marigolds by Taylor Rankin
Directed by Scott Robinson
Duration: 10 Mins.
Description: An elderly married couple wake up together in their familiar home, in their familiar environment, like they have for years…yet everything is more different than they realize.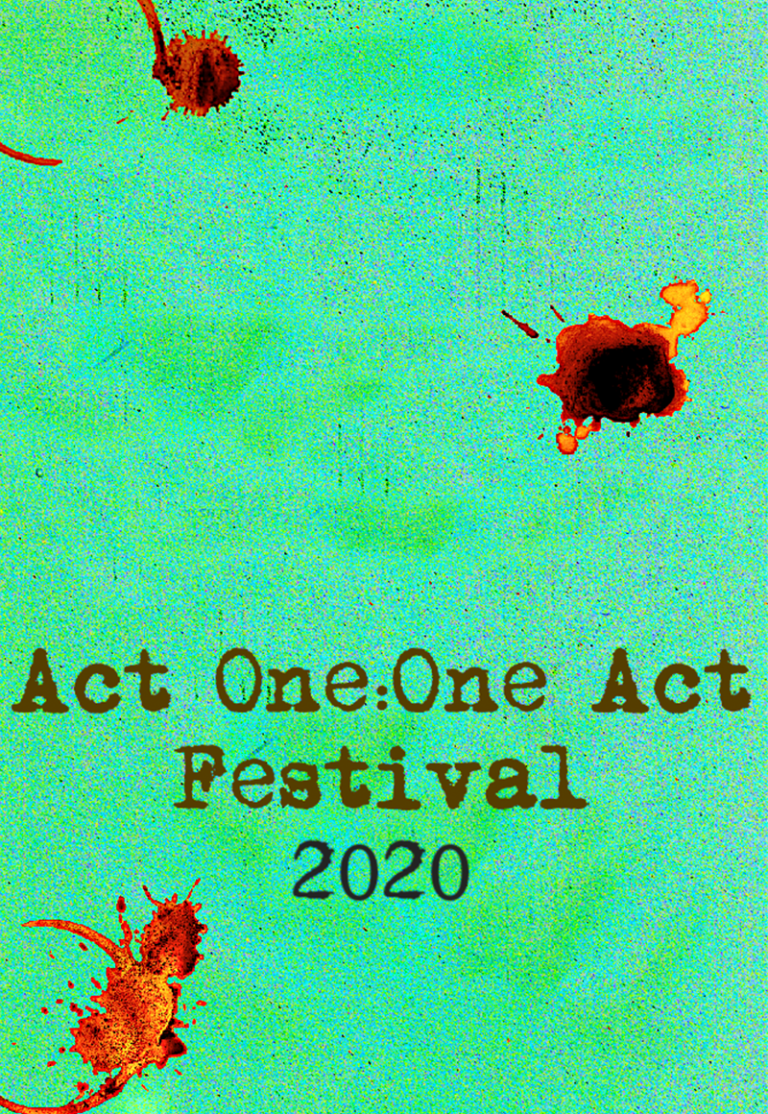 Time to a Phantom by Zach Ezer
Directed by Dominique Rider
Duration: 10 Mins.
Description: Kyle's apartment is haunted, so he calls his super.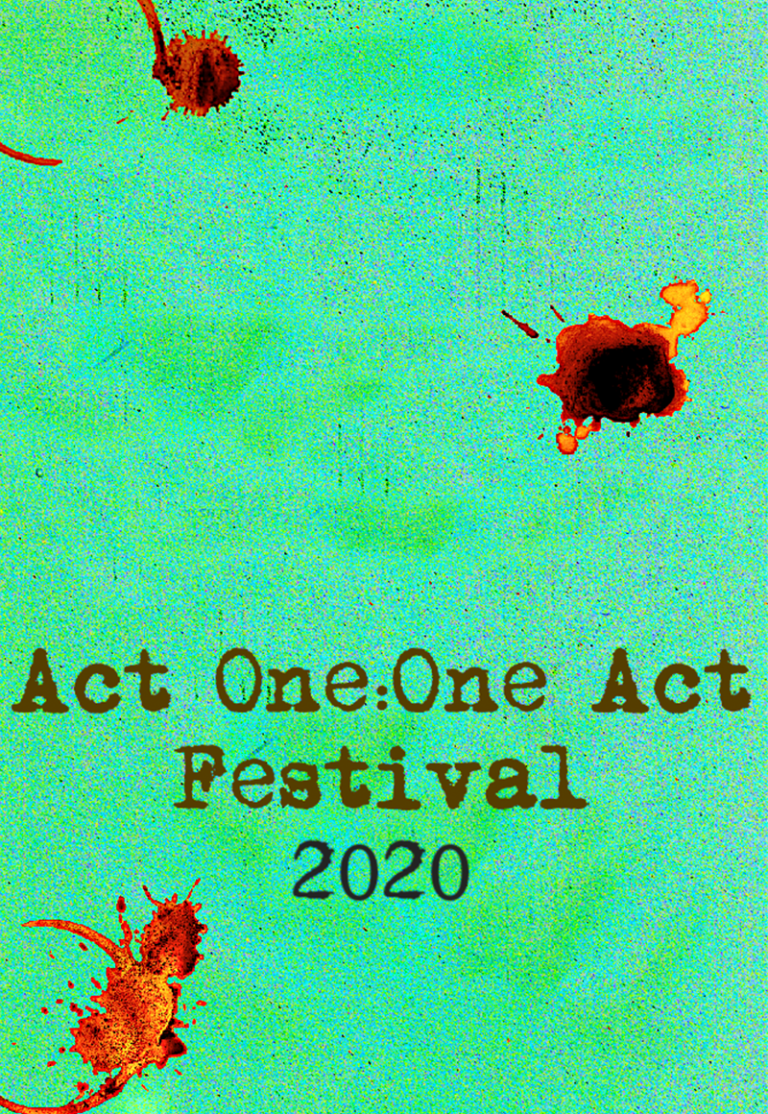 The Four Hoursemen of the Internet by Dwayne Yancey
Directed by Leslie Burby
Duration: 10 Mins.
Description: The Four Horsemen of the Apocalypse get released by four new catastrophes.
PRIZES
During Finals, cash prizes will be offered in the following categories:
Best Play
Best Director
Best Actor
Best Actress
PLUS! Those plays in the Finals will be offered a chance to be non-exclusively published in The Secret Theatre's Anthology of Short Plays.
PLEASE NOTE
~ Line-up is subject to change. LAST UPDATE: JAN 18.
~ If event is sold out, tickets may be available at-door. Please come in to sign up for the waiting list. Names will NOT be taken over the phone or via e-mail.
~ Please be aware that some subject matter may be offensive or triggering (ex-murder, rape, violence). Discretion is advised. *
~ Recommended for ages 13 and up.
~ Actor appearing courtesy of Actors' Equity. **
RULES for VOTING (VERY IMPORTANT!!!)
~ DO NOT LOSE YOUR BALLOT. You will not receive another one. This is due to the fact that prizes are involved.
~ YOU MUST RANK EACH PLAY AGAINST EACH OTHER. You will use the numbers 1 – 8: "1" is you didn't like it and "8" is you loved it!
   * During Preliminaries and Semi-Finals and Finals, you vote for the Best Play to make it to the next round.
   * During Finals only, you will have the option to vote for Best Actress, Actor, and Director.
~ INCOMPLETE BALLOTS will not be counted.
~ LATECOMERS may not receive a ballot (at discretion of management).
~ IF YOU FILL IN YOUR BALLOT BEFORE THE END OF THE ENTIRE PROGRAM, your vote will not be counted.
Stay connected with The Secret Theatre!
Stay connected with us on social media to get informed with latest news
and upcoming events related to The Secret Theatre.